THE YOUNG FOLKS' LIBRARY
SELECTIONS FROM THE CHOICEST LITERATURE OF ALL LANDS
THOMAS BAILEY ALDRICH
EDITOR-IN-CHIEF
EDITORIAL BOARD.
HAMILTON WRIGHT MABIE

DAVID S. JORDAN
CHARLES ELIOT NORTON

GEORGE A. HENTY
HENRY VAN DYKE

WILLIAM P. TRENT
JOHN D. LONG

JOEL CHANDLER HARRIS
ERNEST SETON-THOMPSON

LAURA E. RICHARDS
MARY HARTWELL CATHERWOOD

EDWARD SINGLETON HOLDEN
CYRUS TOWNSEND BRADY

(CHARLES) KIRK MUNROE
JOHN T. TROWBRIDGE

FREDERICK W. FARRAR
ROSWELL M. FIELD

EDWIN ERLE SPARKS
EDITH M. THOMAS

GEORGE M. GRANT
MAUD WILDER GOODWIN

NATHAN HASKELL DOLE
THOMAS J. SHAHAN

JAMES L. HUGHES
BARONESS VON BULOW

MADAME TH: BENTZON
LIEUT.-COL. RICHERT VON KOCH

CHARLES WELSH, Managing Editor
A LIBRARY OF CHOICE SELECTIONS FROM THE BEST BOOKS FOR YOUNG PEOPLE, INCLUDING FAIRY TALES, LEGENDS, BALLADS AND FOLKLORE, WONDERS OF EARTH, SEA AND SKY, ANIMAL STORIES, ADVENTURES, BRAVE DEEDS, FICTION, FUN, FABLES, SEA TALES, SCHOOL BOY AND SCHOOL GIRL STORIES, NATURAL HISTORY, EXPLORATION, POETRY, BIOGRAPHY, STORY, ETC., ETC.
TWENTY VOLUMES
RICHLY ILLUSTRATED
HALL & LOCKE COMPANY, BOSTON
COPYRIGHT, 1901,
BY HALL & LOCKE COMPANY.
BOSTON, U. S. A.
Stanhope Press
F. H. GILSON COMPANY
BOSTON, U. S. A.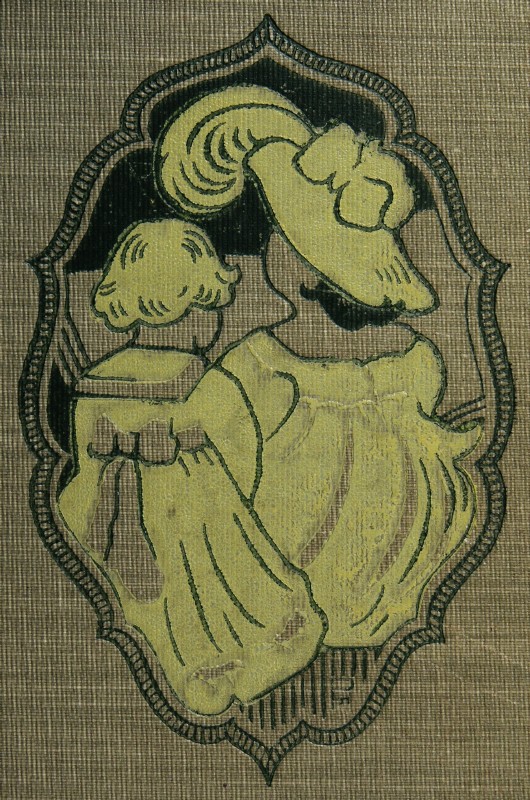 THOMAS BAILEY ALDRICH, EDITOR-IN-CHIEF.
Author, poet, former editor Atlantic Monthly, Boston, Mass.
CHARLES WELSH, MANAGING EDITOR.
Author, lecturer, editor, Winthrop Highlands, Mass.
HAMILTON WRIGHT MABIE,
Author, litterateur, editor, New York.
CHARLES ELIOT NORTON, A.M., LL.D., etc.,
Scholar, author, Emeritus Professor of Art at Harvard University,
Cambridge, Mass.
HENRY VAN DYKE, D.D., LL.D.,
Clergyman, author, educator, Princeton, N.J.
THE HON. JOHN D. LONG,
Secretary of the Navy, Hingham, Mass.
ERNEST SETON–THOMPSON,
Artist, author, New York.
MARY HARTWELL CATHERWOOD,
Historical novelist, Chicago, Ill.
THE REVEREND CYRUS TOWNSEND BRADY,
Archdeacon, writer of boys' stories, Philadelphia, Pa.
JOHN T. TROWBRIDGE,
Author and editor.
NATHAN HASKELL DOLE,
Writer, translator, Boston, Mass.
ROSWELL M. FIELD,
Of The Youth's Companion, Boston, Mass.
EDITH M. THOMAS,
Poet, West New Brighton, Staten Island, N.Y.
MAUD WILDER GOODWIN,
Historical novelist and biographer, New York, N.Y.
THE REVEREND THOMAS J. SHAHAN,
Dean of the Faculty of Divinity, Professor of Early Ecclesiastical History,
Catholic University, Washington, D.C.
BARONESS VON BULOW,
Educator, author, Dresden, Germany.
DAVID STARR JORDAN, M.D., LL.D.,
Ex-president of the Indiana University, President of Leland Stanford Junior
University, naturalist, writer, educator, Stanford University, Cal.
GEORGE A. HENTY,
Traveller, author, The Savage Club, London, England.
WILLIAM P. TRENT,
Professor of English literature, Columbia University, New York.
JOEL CHANDLER HARRIS,
"Uncle Remus," Humorous writer, Atlanta, Ga.
LAURA E. RICHARDS,
Authoress (especially of charming stories for children), Gardiner, Me.
EDWARD SINGLETON HOLDEN, A.M., LL.D.,
Ex-president University of California, ex-director of the Lick Observatory,
astronomer, author, New York.
(CHARLES) KIRK MUNROE,
Writer of stories for the young, Cocoanut Grove, Fla.
FREDERICK WILLIAM FARRAR,
Author, Dean of Canterbury, London, England.
EDWIN ERLE SPARKS,
Professor of American History at the University of Chicago, Chicago, Ill.
THE VERY REVEREND GEORGE M. GRANT, M.A., D.D., LL.D.,
Educator and author, vice-principal Queen's College, Kingston, Canada.
JAMES L. HUGHES,
Supt. of Schools, Toronto, Canada.
MADAME TH: BENTZON,
Of the Revue des Deux Mondes, novelist and litterateur, Paris, France.
LIEUT.-COL. RICHERT VON KOCH,
Author, Stockholm, Sweden.
The Young Folks' Library in 20 Volumes
THE CHILD'S OWN BOOK
AND TREASURY OF INTERESTING STORIES

WITH AN INTRODUCTION BY
CHARLES ELIOT NORTON
ILLUSTRATED

VOLUME I.

BOSTON
HALL & LOCKE COMPANY
PUBLISHERS

COPYRIGHT, 1901,
BY HALL & LOCKE COMPANY.
BOSTON, U. S. A.
Stanhope Press
F. H. GILSON COMPANY
LIST OF COLORED ILLUSTRATIONS

"THEIR CAPTAIN . . . SAID, 'OPEN SESAME'"
"THE AFRICAN MAGICIAN DRANK THE LAST DROP AND FELL BACKWARDS LIFELESS"
"THEY THREW THEMSELVES AT HER FEET AND ASKED HER FORGIVENESS"
"SHE WENT AND TOOK OFF THE FETTERS FROM AVENENT'S FEET AND HANDS HERSELF"
"THE WOLF . . . SAID TO HER, . . . 'TAKE OFF YOUR CLOTHES AND COME TO BED"
"'AH QUEEN! SAID THE YELLOW DWARF, 'HOW WILL YOU ESCAPE THE LIONS?'"
"THE KING WAS ASTONISHED WITH THE BEAUTY OF THE CHILD"


AND TWO HUNDRED AND EIGHTY BLACK AND WHITE PICTURES IN THE TEXT.
ON THE INFLUENCE OF BOOKS
THE issue of the initial volume of The Young Folks' Library offers the writer the opportunity to make a brief statement of its purpose and scope, and to say a word touching the influence of books. The word is not new, but it is apposite here, and is one that cannot too often be repeated.
Books read in youth leave an indelible impression. The mature reader may forget the plot and characters of last month's novel, and by chance the name of its author; but he remembers the very page and type of the old copy of "Robinson Crusoe" and the tattered cover of "The Arabian Nights" which he read as a boy. The period of childhood is the most sensitive and receptive period of life. In those years foreign languages are acquired with a facility afterwards lacking, and the books read exert directly or indirectly a great influence in molding thought and character. They are often incidental factors in determining some step affecting all our future. The writer was lately told by one of our distinguished naval commanders that his career was pointed out to him by a chance reading of a biography of Paul Jones. Doubtless many a lad has been sent off to sea by the perusal of Captain Marryat's "Midshipman Easy" or Fenimore Cooper's "Two Admirals." It was the sonnets of William Bowles that awakened the poetic instinct in Coleridge, as in subsequent years it was Spenser's "Faerie Queen" and Chapman's translation of Homer that cast a spell upon the imagination of young Keats. His love of Grecian mythology, out of which grew his noblest poem, dated from the hour he opened Chapman's English version of the Iliad. In her "Memoirs "Madame Roland speaks of the singular fascination which "Plutarch's Lives" exercised upon her when she was little Jeanne Philpon. "I shall never forget," she says "the Lent of 1763, at which time I was nine years of age when I carried it ["Plutarch"] to church instead of my prayer-book. To that period I may trace the impressions and ideas that rendered me a republican, though I did not then dream that I should ever become a citizen of a Republic." I fancy that oldtime books have frequently an unsuspected complicity in coloring even our maturer thoughts and actions. What impulses may not occasionally be prompted in us by the perhaps half-unconscious reminiscence of some record of daring, or generosity, or self-sacrifice that moved our hearts in the days of youth!
These illustrations of the beneficent influence of books touch only one side of the subject. If there is wholesome and stimulating nourishment for young minds, there is also, unhappily, a vast quantity of tempting and poisonous food within easy reach. Into this category come the lurid juvenile dramas in which a glamour of romance is thrown over the adventures of personages who in real life generally find their apotheosis in the prisoner's dock. Books in this kind are widely circulated and work incalculable harm. Their power of demoralization is by no means indirect or disputable.
There is another class of child-literature only a few degrees less hurtful — the well-meant mawkish story (of which "Sandford and Merton" is the perennial type) in whose pages a boy is not inspired to be a pirate, but is carefully instructed how to become a prig. Personally, I prefer the pirate. In the present imperfect condition of society, piracy is beset with difficulties, and the pirate's chances of success, even in the more thickly populated parts of the United States, are comparatively limited. That is not the case with the prig. Circumstances favor his development. "Sandford and Merton" belongs to an extensive school of really conscientious fiction which curiously succeeds in making goodness seem insufferable. I may observe, in passing, that Master Harry Sandford, of England, has a worthy American cousin in one Elsie Dinsmore, who sedately pirouettes through a seemingly endless succession of girls' books. I came across fifteen of them the other day. This impossible female is carried from infancy up to grandmother-hood, and is, I believe, still leisurely pursuing her way down to the tomb in an ecstatic state of uninterrupted didacticism. There are twenty-five volumes of her and the grand-daughter, who is also named Elsie, and is her grand-mother's own child, with the same precocious readiness to give ethical instruction to her elders. An interesting instance of hereditary talent!
I think we are often only half-mindful of the potency for good or evil that lies in the book we place before the young reader. It is not always easy or practicable to find proper books; but it is always an important thing. The problem comes for solution to every person who has in charge the training and welfare of youth. "What shall our children read?" The question is not adequately met by the local library. That is a republic of good, bad, and indifferent literature, the greater part of which should not be read by anybody. The duty of selection remains. In the multiplicity of publications, how is one to pick out with certainty such matter as shall be at once entertaining and instructive — or, at least, harmlessly entertaining? In order to do it one must have exceptional familiarity with many branches of letters. The familiarity involves conditions of leisure and study not compatible with the usual affairs of life.
In The Young Folks' Library very careful hands have garnered a large store of desirable and valuable reading, designed to answer in a practical way a demand not otherwhere complied with in the same measure or in so compact and convenient a form. The work presents several features which distinguish it from mere compendia of literature. Each volume deals with a distinct department of letters, and has an especial character of its own. There is a book for almost every mood and hour — narratives of adventure and exploration by land and sea; fairy tales; bird and animal studies; folk-lore and legend; episodes of boy and girl life at home and at school; poetry, biography, history, science, etc., etc. Readers of all ages may find their profit and amusement here. An introductory essay and brief notices of the various authors represented, with mention of their more notable works, accompany each volume and serve to lead the reader into wider avenues of literature. The riches of many lands have been laid under tribute to furnish the contents of these twenty volumes, which may be described as the epitome of a vast library embracing numerous books not accessible to the general public, particularly to that portion of it remote from great literary centers. The series is, in effect, a choice library brought to your hearth-side.
It should be said in this place that the task of compilation and editing has been discharged in no perfunctory spirit by those concerned, but with a sympathetic and intimate knowledge of the requirements in the case.