BOSTON:
A GUIDE BOOK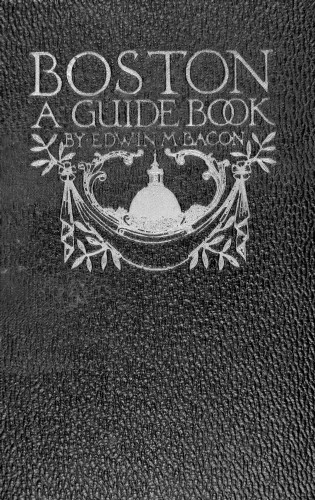 BY EDWIN M. BACON
WITH ILLUSTRATIONS AND MAPS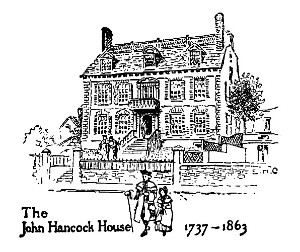 GINN & COMPANY, PUBLISHERS
29 BEACON STREET, BOSTON
The Athenæum Press
COPYRIGHT 1903
BY GINN & COMPANY
GINN & COMPANY
The Athenæum Press
BOSTON: NEW YORK: CHICAGO
LONDON: SAN FRANSICO
ATLANTA: DALLAS
COLUMBUS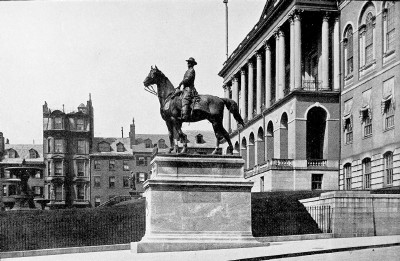 THE HOOKER MONUMENT AND BULLFINCH FRONT OF THE STATE HOUSE






PUBLISHERS' NOTE

The chief merit of any guide is that it brings the history of its subject to the present moment. Such has been the intent in the preparation of this little book. It is something more than a guide book to Boston: it is an historical itinerary, a progress from past to present. Its scope embraces, besides the municipality of Boston proper, the various communities which are comprehended in the term "Greater Boston"; historical places and literary shrines beyond these limits, as Salem, Plymouth, and Concord; the North Shore and the South Shore of Massachusetts Bay. Care has been taken to provide the visitor with every possible aid to the convenient and comfortable exploration of the territory treated. Diagrams and trip maps are scattered through the pages; the typographical arrangement, with the use of varied types to emphasize places, points, and objects, is designed to make the material available for quick reference; the text is profusely illustrated; and at the back of the book are a series of plate maps, printed in colors to render them the more distinct in detail. In the mechanical execution the publishers have endeavored to present a tasteful book, in shape and appearance convenient and attractive. It is intended in all respects to be the standard Boston Guide Book.

Among the distinctive and superior features of this guide are the following:

1. The material is original and has been obtained by reference to original sources and documents. For this reason this guide is especially authoritative and trustworthy.

2. The eight pages of color maps at the back of the book, and the numerous diagram maps inserted in the text, provide unusually adequate map material, at once convenient and exhaustive. Those who are accustomed to spread out in the wind the large folder maps commonly to be found in guide books of this character will doubtless appreciate the superiority of these small sectional maps and diagrams.

3. In other respects the guide is made most convenient. A helpful table of contents, the logical arrangement of the material, the running titles, and above all a complete alphabetical index, attain this end to an admirable degree. Strangers will find the section entitled "The Way About Town" (pp. v to viii) particularly valuable.