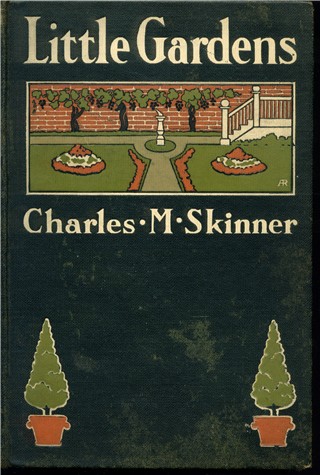 LITTLE GARDENS
HOW TO BEAUTIFY CITY YARDS AND SMALL COUNTRY SPACES
BY
CHARLES M. SKINNER
AUTHOR OF
NATURE IN A CITY YARD, FLOWERS IN THE PAVE, ETC.
ILLUSTRATED
NEW YORK
D. APPLETON AND COMPANY
1904
COPYRIGHT, 1904, BY
D. APPLETON AND COMPANY
Published May, 1904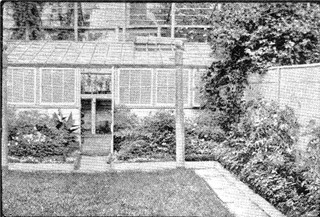 A City Back Yard.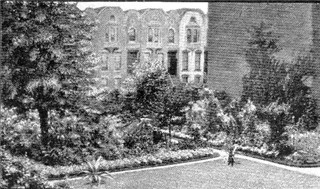 Near a State Capital.


PREFACE

THERE are many books on gardening for the few who have large estates, and few, if any, for the many who have small ones. This volume is designed for the uses of the family whose lands are a house lot. It is not a manual; it is not a grammar upon the science or subject of small gardens; it is a series of hints and suggestions, which may be unendingly diversified. The writer has drawn upon his own experience for most of his material, and on his imagination for his plans, but he has taken the word of authorities on some matters respecting the plants to be used, since it is not within the fortune of people who cultivate small gardens to acquire a close acquaintance with all the flowers that can be grown between the thirtieth and the forty-fifth parallel. City yards are usually dusty, weedy and neglected, the theory of their owners being that it is not worth while to cultivate patches of ground so small. The need is the greater because of their smallness. There is so little natural beauty in the town that we can not afford to neglect the chance to extend it. All the world smiles in the fields, and we have only to go to them to share their cheer; but the smile of a flower in the little well among the bricks and timber, that we call a yard, sheds its brightness where it is needed most.