THE FARMER'S BOY
TEXT AND ILLUSTRATIONS BY
CLIFTON JOHNSON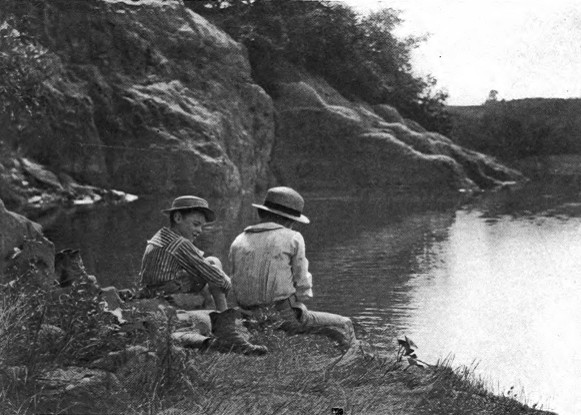 Meditation by a streamside
AUTHOR OF THE COUNTRY SCHOOL IN NEW ENGLAND

NEW YORK
D. APPLETON AND COMPANY
COPYRIGHT, 1894,
BY D. APPLETON AND COMPANY.

ELECTROTYPED AND PRINTED
AT THE APPLETON PRESS, U. S. A.
PREFATORY NOTE.
IN what this volume tells of the farmer's boy, readers will find that many episodes and interests in the life of the boy are not even mentioned. One book, indeed, would not contain them all. There is, however, one important omission that is intentional — his school life. The reason for this is that the writer treated the subject in detail in a volume uniform with this, published last year. Its title is The Country School in New England, and its pub­lishers are D. Appleton and Company, of New York. It is also to be explained that, while the present volume is primarily about the boy on the farm, it is intended that the rest of the family, in particular the girl, shall not altogether lack attention either in text or pictures.

CLIFTON JOHNSON.
HADLEY, MASS., June, 1894