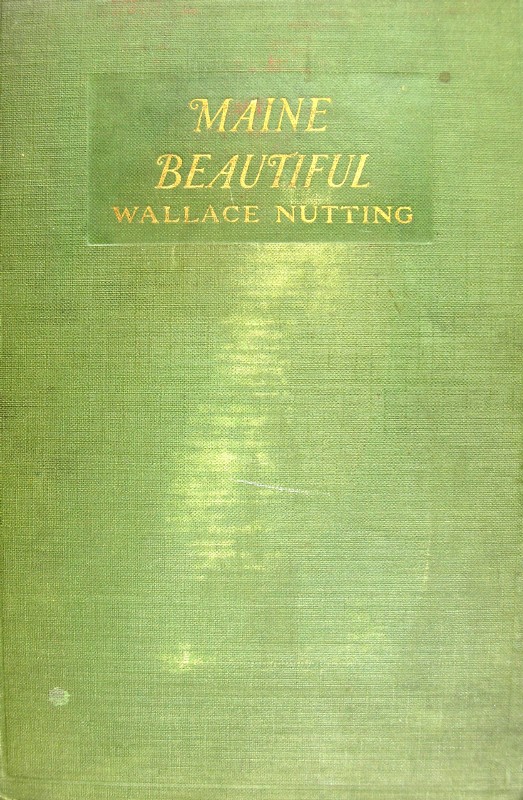 Maine Beautiful
BY
WALLACE NUTTING
Author of the States Beautiful series, etc.
A PICTORIAL RECORD COVERING ALL THE COUNTIES OF MAINE,
WITH TEXT BETWEEN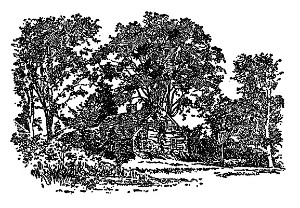 FRAMINGHAM • MASSACHUSETTS
OLD AMERICA COMPANY
PUBLISHERS
COPYRIGHT 1924
BY WALLACE NUTTING


THE PLIMPTON PRESS
NORWOOD MASS U.S.A.

THE State of Maine is so beautiful, and its wealth of scenery shows such a variety and has such a wide appeal, that the avid American mind will not easily be satisfied with any amount of illustration of the theme.
We should warn all that these pages contain a pictorial representation of beauty spots in Maine, and are in no respect a history. The series of books on the States Beautiful differs in this respect from any other ever published. It has hitherto been considered the proper, and, in fact, the necessary thing, to weave history into illustrated volumes which, in a book of such a character, must be second or third hand, and of no special weight, novelty, or legitimate interest.
The text of this book, therefore, is merely to assist in pointing out the approaches to such beauty spots as we have observed in Maine, and to indicate their peculiar features.
In respect only to the quaint architecture of the state do we deviate from the above scheme. The appeal of good old dwellings is such that they impart a flavor to any series of illustrations, interspersed, as they naturally are, with landscapes. The illustrations in this work are more than nine-tenths new, and are shown here for the first time. The author has made most of them personally. In a few instances he is indebted to the Publicity Bureau of Maine for pictures which for one reason or another it would have been perhaps impossible for him to obtain otherwise, and in such cases credit is given.
The author spent twelve years of his childhood in Maine. As the early years are most formative, especially as relates to the affections, he pleads guilty to a deeper love for Maine than that which he feels for any other state.
The reader, to avoid disappointment, will kindly remember that many scenes, beautiful to behold, are wholly unadapted to the work of the camerist, if we may be allowed to coin the word. The foreshortening of the camera shows, in a manner very disappointing, general and distant views. The many great lakes for which Maine is famous are impossible to show on any plate. If one were to seek to include all the parts of Moosehead Lake, he would require for satisfactory results a mountain rising from the margin to a height exceeding Rainier. It is partial views at best, that we obtain of any subject, and particularly the great features of landscape effects.
Of one other matter we must warn the reader: There are large portions of any state that are not particularly pictorial. We have filled this book with all the pictures our limits will permit. There is a wealth of material ample for other volumes on the same theme. Should we ever attempt another volume, we should emphasize more particularly those parts of the state which are here more lightly passed over. No second edition of this work will appear, as all the plates are destroyed.
WALLACE NUTTING
Framingham, Massachusetts