Go back to previous Emmy Page:

More Photos of Emmy!
So, did I mention on previous cat pages that Emmy likes to sleep? A lot? Well, she does.
And usually there's a human and a blanket involved....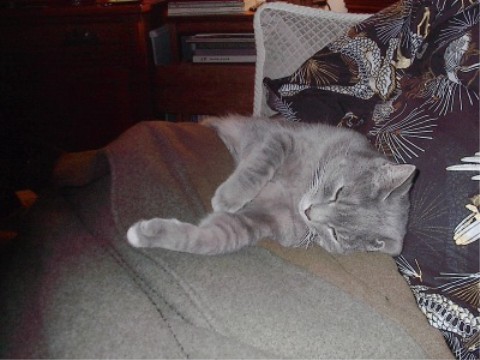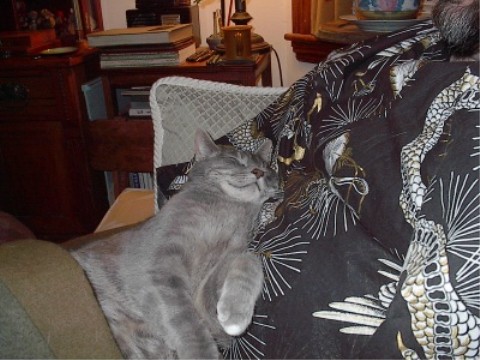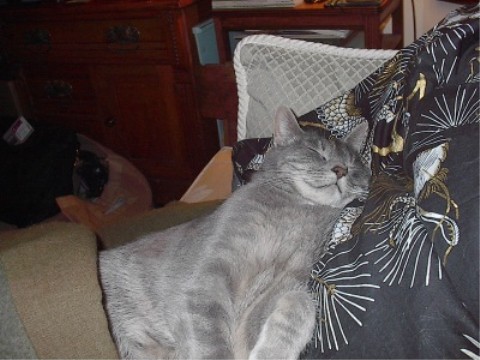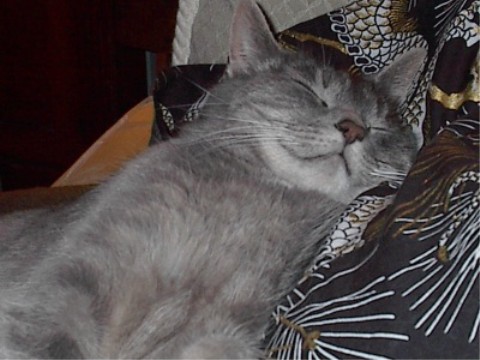 And then she wakes up and messes with the pottery! She hasn't broken anything yet...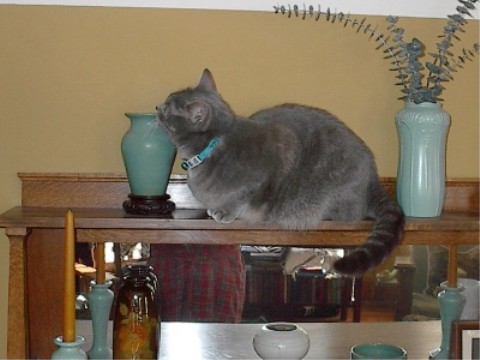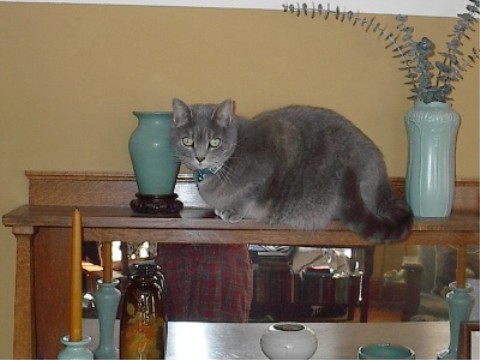 And then there was the time a big ol' fly woke up one warm winter day and lazily buzzed along the wall.
Emmy immediately went on the alert....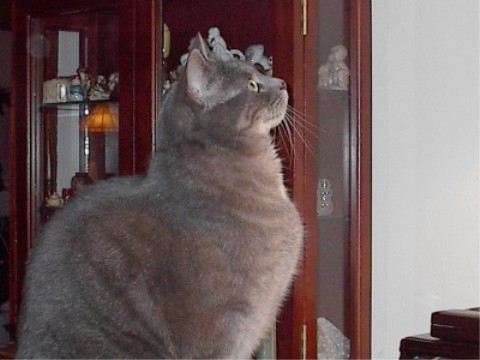 And waited....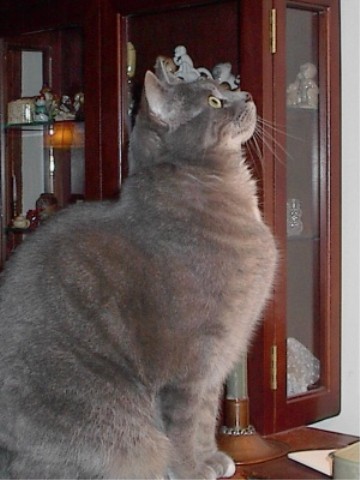 and waited....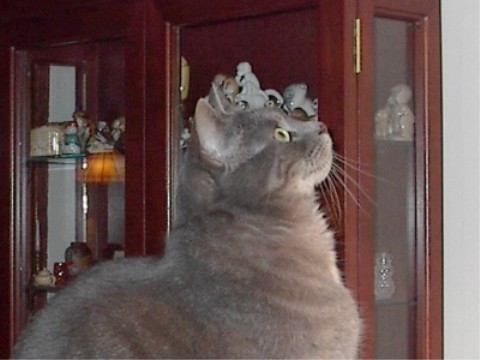 Still waited....
and waited....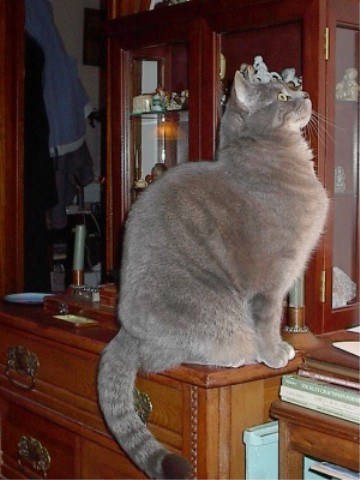 And as far as I know, she's waiting still for that darned fly!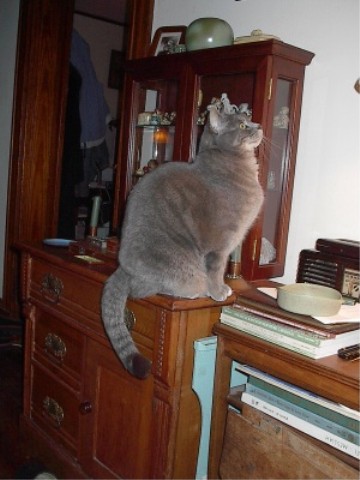 Go to
Abby
Page /
Emmy
Page /
Nicky
Page /
Genny
Page /
Teddy
Page /
Honey
Page/
Ella
Page /
Petey's
Dog Page

Return to the Kellscraft Studio Home page: