Go back to previous
Abby
Page

ABBY
The cats have their very own entertainment center, a bird feeder with a one-way mirror.
The cats can see the birds, but the birds can't see the cats... Until the cats can't take it
anymore and they stand up and pat at the window to scare the birds!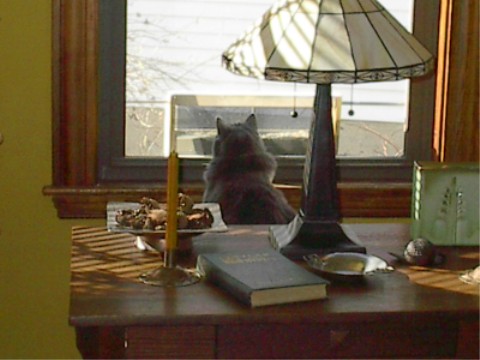 Abby's favorite perch lately, on a soft blanket and under a lamp...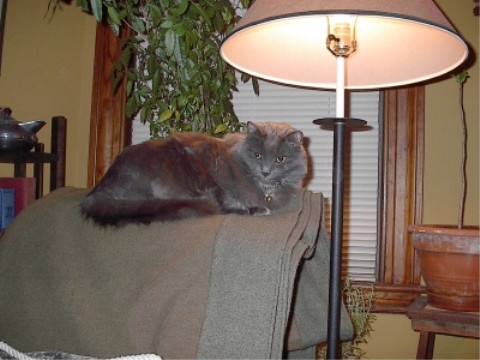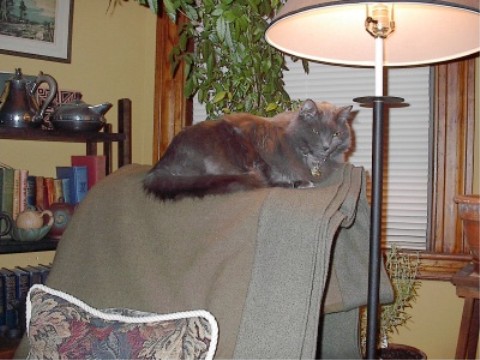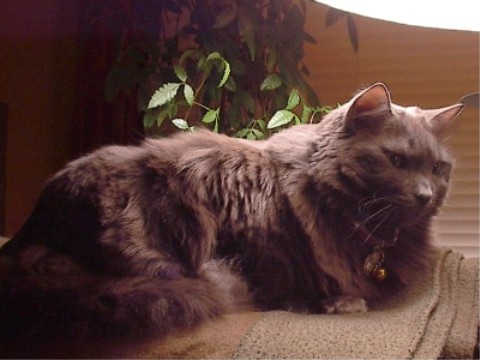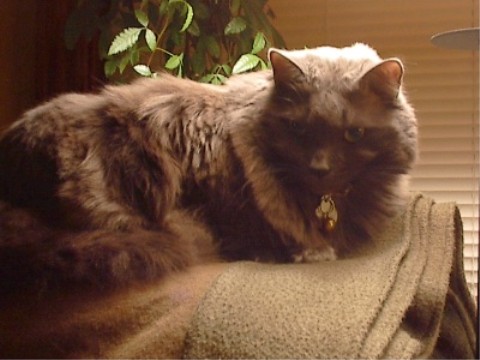 The two ladies, sharing some quiet time, until Nicky breaks it up!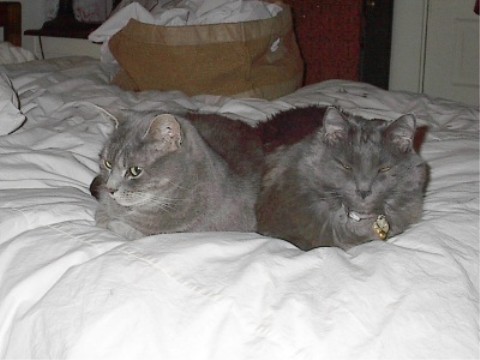 Go to
Abby
Page /
Emmy
Page /
Nicky
Page /
Genny
Page /
Teddy
Page /
Honey
Page/
Ella
Page /
Petey's
Dog Page

Return to the Kellscraft Studio Home page: