THE BIOGRAPHY OF A GRIZZLY
and 75 Drawings
b

y
ERNEST SETON-THOMPSON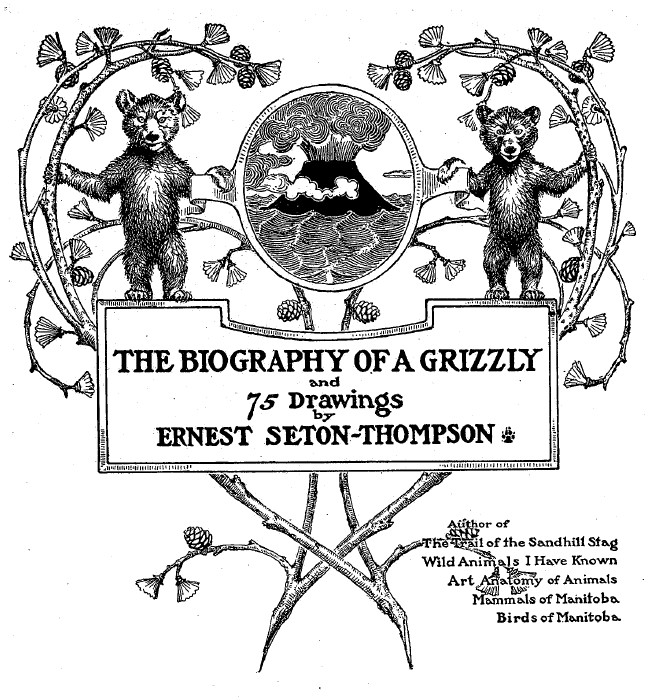 Author

of
The Trail

of the Sandhill Stag
Wild Animals I Have Known
Art Anatomy of Animals
Mammals

Is of Manitoba
Birds of Manitoba

Copyright,
1899, 1900, by
The Century Co.
Copyright,
1900,
by Ernest Seton-Thompson.
First Impression April 14,
1900
Second Impression November 26,
1900
Third Impression January 15,
1901
THE DE
VINNE PRESS
This Book is dedicated to the memory of the days spent at the Palette Ranch on the Graybull, where from bunter, miner, personal experience, and the host himself, I gathered many chapters of the History of Wahb.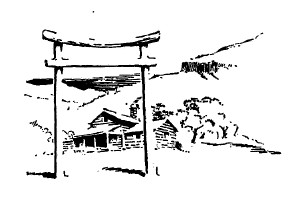 In this Book the designs for title page, cover, and general makeup, were done by Mrs. Grace Gallatin Seton-Thompson.





Contents

:



Part I: The Cubhood of Wahb



Part II: The Days of his Strength

Part III: The Waning






List of Full-Page Drawings:





They all Rushed Under it like a Lot of Little Pigs




Like Children Playing 'Hands'




He Stayed in the Tree till near Morning




A Savage Bobcat ... Warned Him to go Back




Wahb Yelled and Jerked Back




He Struck one Fearful, Crushing Blow




Ain't He an Awful Size, Though?




Wahb Smashed His Skull




Causing the Pool to Overflow




He Deliberately Stood up on the Pine Root




The Roachback Fled into the Woods.




He Paused a Moment at the Gate