CHIN
Our Little Siamese Cousin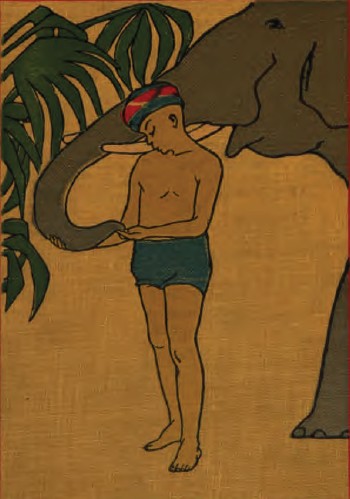 By
Mary Hazelton Wade
Illustrated by
L. J. Bridgman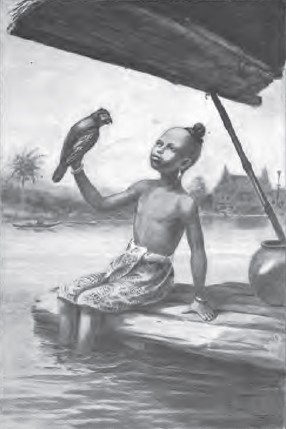 CHIN.
Boston
L. C. Page & Company
Published June, 1903
Fourth Impression, June, 1909
Preface
MANY years ago there came to America two young men who were looked upon as the greatest curiosities ever seen in this country.
They belonged to another race than ours. In fact, they were of two races, for one of their parents was a Chinese, and therefore of the Yellow Race, while the other was a Siamese, belonging to the Brown Race.
These two young men left their home in far-away Siam and crossed the great ocean for the purpose of exhibiting the strange way in which nature had joined them together. A small band of flesh united them from side to side.
Thus it was that from the moment they were born to the day of their death the twin brothers played and worked, ate and slept, walked and rode, at the same time.
Thousands of people became interested in seeing and hearing about these two men. Not only this, but they turned their atten­tion to the home of the brothers, the won­derful land of Siam, with its sacred white elephants and beautiful temples, its curious customs and strange beliefs.
Last year the young prince of that country, wishing to learn more of the life of the white people, paid a visit to America. He was much interested in all he saw and heard while he was here.
Now let us, in thought, return his visit, and take part in the games and sports of the children of Siam.
We will attend some of their festivals, take a peep into the royal palace, enter the temples, and learn something about the ways and habits of that far-away eastern country.