Kellscraft Studio
Home Page

Nekrassoff
Informational
Pages

Web Text-ures©
Free Books on-line

Guide to
Illustrators Page

Our Cats'
Very Own
Web Pages!
Nellie M. Pairpoint Bird Prints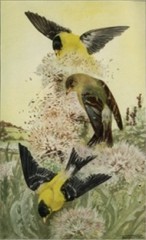 These wonderful images depict a variety of birds found in America (focusing on the eastern seaboard) and are an accompaniment to the author, Neltje Blanchan's, work on the habits and habitat of numerous birds. This work: The Bird Book: Bird Neighbors, is a wonderful illustrated reference guide first published in 1897.
This edition was published with Pairpoint's drawings in 1932.

012.001
Humming-birds

012.002
Yellow-billed Cuckoos

012.003
White-breasted Nuthatches

012.004
American Robin
012.005
Common Crow

012.006
Red-winged Blackbird

012.007
Purple Martin

012.008
Downy Woodpecker
012.009
Rose-breasted Grosbeak

012.010
Bobolink

012.011
Phoebe

012.012
Chickadee
012.013
Catbird

012.014
Mocking-bird

012.015
Chestnut-sided Warbler

012.016
Blue Jay
012.017
Barn Swallow

012.018
House Wren

012.019
Brown Thrasher

012.020
Wood Thrush
012.021
Flicker

012.022
Meadow Lark

012.023
Chipping Sparrow

012.024
American Goldfinch
012.025
Redstart

012.026
Baltimore Oriole

012.027
Cardinal Grosbeak

012.028
Scarlet Tanager
012.029
Orchard Oriole

012.030
Tufted Titmouse

012.031
Bluebird
Other Kellscraft Studio links:
Nekrassoff Collector's Page Web Text-ures Content Page
Contact us at: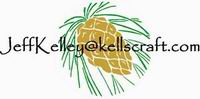 (return to Kellscraft Studio Home Page)