LITTLE BEAR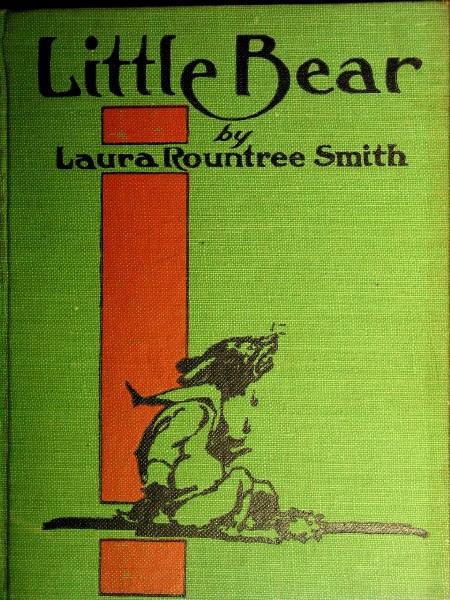 LAURA ROUNTREE SMITH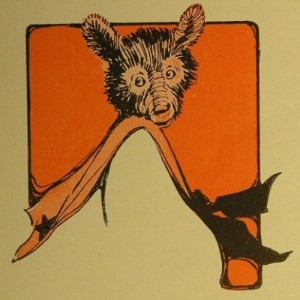 Illustrated by Dorothy Dulin




Published by
FLANAGAN COMPANY
CHICAGO
COPYRIGHT, 1908, 1922
Printed in the United States of America



CONTENTS


Chapter I: Hunting a Name

Chapter II: A Walk in the Woods

Chapter III: "A-kit-chew"

Chapter IV: Making Cookies

Chapter V: The Newspaper

Chapter VI: The Silver Dollar

Chapter VII: Red Riding Hood

Chapter VIII: "Tell Us a Story"

Chapter IX: Aladdin's Lamp

Chapter X: The Two Peddlers

Chapter XI: Grandpa Grumbles

Chapter XII: Little Rabbit Boo-hoo

Chapter XIII: The Magic Cap

Chapter XIV: The Pot of

Gold

Chapter XV: Mishe-Mokwa, the Great Bear




ILLUSTRATIONS

"Little Bear was crying softly"
"Pretty soon he met an owl"
"'It will help the burn,' said Mama Bear"
"'Are you twins?' asked the old owl as they passed along"
"Old Grizzly Bear came running along, carrying his umbrella"
"Hear! hear! hear! Bushy is talking!"
"All the animals were running down the path"
"Old Grizzly went out into the woods and rang a great bell"
"The owl called after them"
"An old grandmother rabbit"
"Sitting up in bed reading"
"He opened the box"
"She has lost her glasses"
"Bunny Cotton-Tail had to get breakfast that morning"
"We put in pepper instead of cinnamon"
"He sat down in his big arm-chair and began to read"
"'I don't believe he will want any more cookies,' said Bunny Cot­ton-Tail"
"Little Bear woke up early next morning"
"There stood Susan Cotton-Tail with her glasses pushed up on her night-cap"
"Little Bear picked it up"
"They all began to dig as fast as they could"
"There stood Little Red Riding Hood"
"Red Riding Hood said: 'You are a very nice little bear"'
"I must darn my stockings"
"I tapped on the door and the old wolf said: 'Come in!'"
"He helped roll out the cookies"
"All the little Bears ran upstairs as fast as they could"
"As soon as he rubbed the ring, a fairy appeared"
"Mama Bear boxed their ears right and left"
"Pans to sell! Dishes to sell! Laces to sell"
"An old bear stuck his head out of a window and called: 'Who is there?"'
"Eat me, Grandpa! Eat me, Grandpa! I am young and tender!"
"He was so surprised to see breakfast on the table that he forgot to grumble"
"Boo-hoo, please let me in"
"Dreamed that her basket was full of frosted cookies"
"Saw cookies growing"
"On the pasteboard was written in very large letters, 'Bonnie Bell"'
"Red Riding Hood kissed Grandpa Grumbles on his right cheek"
"One end of the rainbow seemed to come in the hollow of a tree"
"Old Man in the Moon, I am very happy, I am Mishe-Mokwa,

the Great Bear"
"He sent his three fiddlers, so that everyone might dance"
"I am Mishe-Mokwa, the Great Bear!"


"Some of the seventeen little bears trying to be quiet and good"