ILLUSTRATED GAMES OF PATIENCE.

BY
LADY ADELAIDE CADOGAN.


DEDICATED BY PERMISSION
TO
HIS ROYAL HIGHNESS PRINCE LEOPOLD, K.G.


"How poor are they that have not patience." — OTHELLO.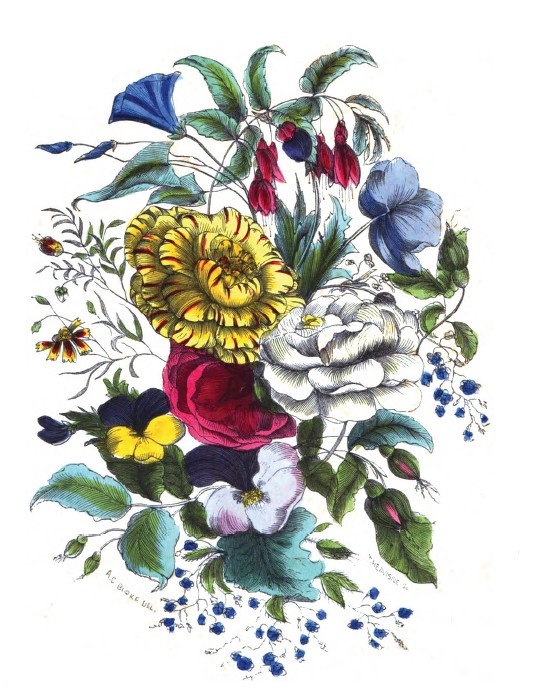 Patientia vincit.

LONDON:
SAMPSON LOW, MARSTON, LOW, AND SEARLE,
CROWN BUILDINGS, 188, FLEET STREET.
1874.


CONTENTS.

ERRATA
EXPLANATION OF THE TABLEAUX
EXPLANATION OF TERMS
LA BELLE LUCIE
LE CADRAN
LA QUINZAINE
LA LOI SALIQUE
LES QUATRE COINS
LE MOULIN
LE SHAH
LE BLOCUS
L'HORLOGE
LA FORTERESSE
LES QUATORZE
LE SULTAN
LE CALCUL
LA NIVERNAISE
THE EMPRESS OF INDIA
THE BESIEGED CITY
LE PARTERRE
LES HÉMISPHÈRES
LES PETITS PAQUETS
LE CARRE NAPOLÉON
LA DUCHESSE DE LUYNES
THE BRITISH CONSTITUTION
THE ZODIAC
SYMPATHIE


ERRATA.

Diagram of les Quatre Coins.

The ace of clubs, being one of the foundation cards, would have been played in its allotted space when it appeared in the deal. (See explanation.)




Diagram of l'Horloge.

Tableau No. 2 represents the Patience when finished.




Diagram of les Petits Paquets.

The knave should not be on the eleventh packet, nor the five on the fifth packet, as they would be exiles (see explanation). This Patience being played with two packs only, the three fives and the three deuces represented are also incorrect.




British Constitution, for "Queen of Clubs," read "Queen of Diamonds."




Diagram of Sympathie.

The upturned cards representing a single pack, the duplicate cards are incorrect.