COLONIAL LIFE IN NEW HAMPSHIRE
BY
JAMES H. BASSETT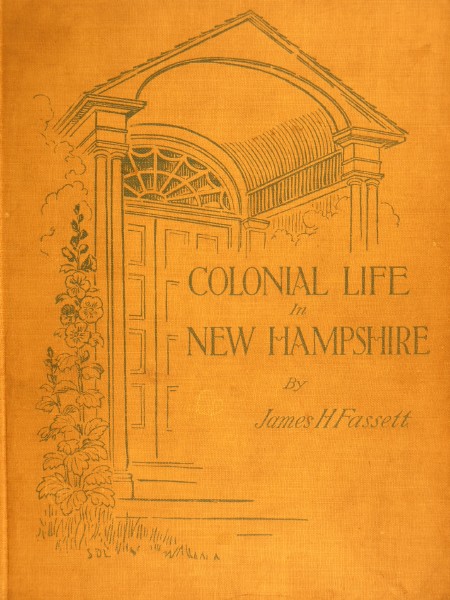 BOSTON, U.S.A.
GINN & COMPANY, PUBLISHERS
The Athenæum Press
1899
COPYRIGHT, 1899
By JAMES H. FASSETT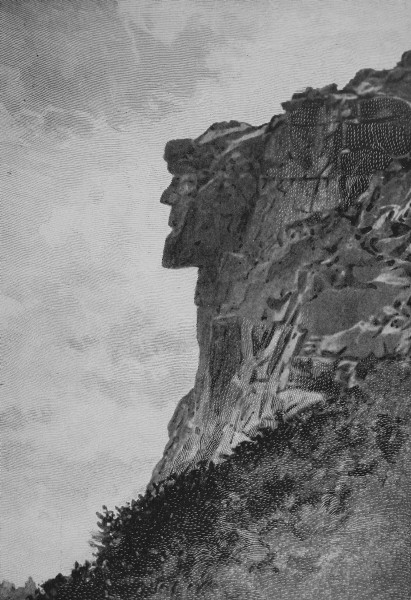 "THE OLD MAN OF THE MOUNTAIN"
PREFACE.
IT is the belief of the author that the aim of all teachers of history should be to cultivate and foster in the minds of children a fondness for historical reading, rather than the mere memorizing of historical facts. In order to best accomplish this purpose, the child's interest should first be awakened by the historical associations of places with which he is familiar. He should be told the legends and stories of the town or city in which he lives, and at the same time carefully led to see their connection with the broader historical life of the country. Following the stories of local interest, the early history of the colony, with its accounts of the struggles and hardships endured by the early settlers, should be developed. This method will tend not only to broaden and intensify the child's interest in historical reading, but will give to him some conception of the value of his birthright as an individual of the state and of the nation.
In writing the "Colonial Life of New Hampshire," it was thought best, for many reasons, to treat the subject topically rather than in the chronological order. In the separate chapters, however, events have been narrated, so far as possible, in their natural order.
The author acknowledges his indebtedness to the local histories of New Hampshire towns; Belknap's "History of New Hampshire"; Chase's "History of Dartmouth College"; and Batchellor's editions of New Hampshire State Papers.
CONTENTS.
LIST OF ILLUSTRATIONS
"THE OLD MAN OF THE MOUNTAIN"
BLOCKHOUSE
GARRISON HOUSE
HEADSTONE IN SOUTH NASHUA CEMETERY
PLAN OF AN ALGONQUIN VILLAGE
MAPLE SUGAR CAMP
THE SULLIVAN SLAVE HOUSE
A KITCHEN FIREPLACE
THE WENTWORTH MANSION
FIREPLACE IN WENTWORTH MANSION
GOVERNOR JOHN WENTWORTH
DARTMOUTH HALL
ELEAZER WHEELOCK
THE CATAMOUNT OR GREEN MOUNTAIN TAVERN
GENERAL JOHN STARK
CANNON CAPTURED AT BENNINGTON
WAR RELICS OF BATTLE OF BENNINGTON
GENERAL JOHN SULLIVAN
PORTCULLIS OF FORT WILLIAM AND MARY
THE SULLIVAN HOUSE