BOSTON AND NEW YORK


HOUGHTON MIFFLIN COMPANY

THE RIVERSIDE PRESS, CAMBRIDGE

Copyright 1875, 1895, 1903 and 1904

By John Burroughs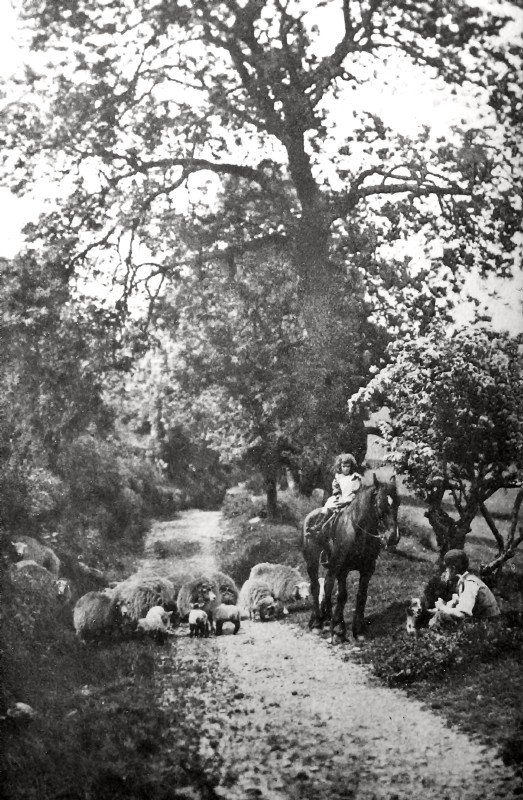 An English Lane



PREFATORY
The only part of my book I wish to preface is the last part, — the foreign sketches, — and it is not much matter about these, since if they do not contain their own proof, I shall not attempt to supply it here.
I have been told that De Lolme, who wrote a notable book on the English Constitution, said that after he had been in England a few weeks, he fully made up his mind to write a book on that country; after he had lived there a year, he still thought of writing a book, but was not so certain about it, but that after a residence of ten years he abandoned his first design altogether. Instead of furnishing an argument against writing out one's first impressions of a country, I think the experience of the Frenchman shows the importance of doing it at once. The sensations of the first day are what we want, — the first flush of the traveler's thought and feeling, before his perception and sensibilities become cloyed or blunted, or before he in any way becomes a part of that which he would observe and describe. Then the American in England is just enough at home to enable him to discriminate subtle shades and differences at first sight which might escape a traveler of another and antagonistic race. He has brought with him, but little modified or impaired, his whole inheritance of English ideas and predilections, and much of what he sees affects him like a memory. It is his own past, his ante-natal life, and his long-buried ancestors look through his eyes and perceive with his sense.
I have attempted only the surface, and to express my own first day's uncloyed and unalloyed satisfaction. Of course, I have put these things through my own processes and given them my own coloring, (as who would not), and if other travelers do not find what I did, it is no fault of mine; or if the "Britishers" do not deserve all the pleasant things I say of them, why then so much the worse for them.
In fact, if it shall appear that I have treated this part in the same spirit that I have the themes in the other chapters, reporting only such things as impressed me and stuck to me and tasted good, I shall be satisfied.
ESOPUS-ON-HUDSON, November, 1875.