The Students' Series of English Classics.
WEBSTER'S FIRST BUNKER-HILL ORATION.
EDITED BY
LOUISE MANNING HODGKINS.
WELLESLEY COLLEGE.
"Remember that Fortune had no part in this."
TIMOTHEUS, 376 B.C.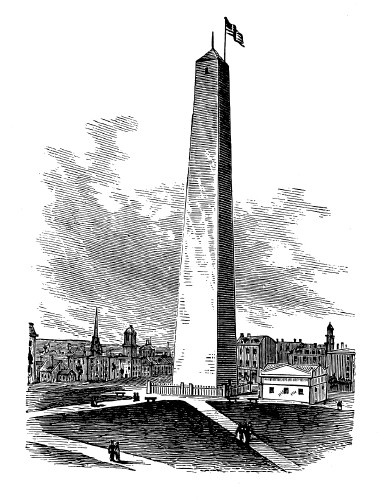 LEACH, SHEWELL, & SANBORN.
BOSTON. NEW YORK. CHICAGO.
COPYRIGHT, 1889,
BY LEACH, SHEWELL, & SANBORN,
C. J. PETERS & SON,
TYPOGRAPHERS AND ELECTROTYPERS,
145 HIGH STREET, BOSTON.
PREFACE.
No work of literary significance, worthy of both critical study and contemplative thought, and at the same time closely associated with American History, has been treated with greater neglect than that of the American orators of the first half of the present century. For sound matter and good form, as an incentive to noble endeavor or as a model of noble art, the writings of Daniel Webster are especially remunerative.
No wonder Thorwaldsen, the sculptor, seeing for the first time Hiram Powers's sketch of the head of the great American orator, exclaimed, "Ah! a design for Jupiter! It is to be hoped, for the sake of future American citizens, that the uniform courses now required for entrance to many of our colleges will continue to include the orations of our statesmen until it will be impossible to find a youth, trained in our High Schools and Academies, unfamiliar with the best speeches of our best speakers.
WELLESLEY COLLEGE, May 22, 1889.
L. M. H.

JOHN RANDOLPH, 1773-1833.
HENRY CLAY, 1777-1852.
DANIEL WEBSTER, 1782-1852.
JOHN C. CALHOUN, 1782-1850.
EDWARD EVERETT, 1794-1865.
RUFUS CROATE, 1799-1858.
WILLIAM LLOYD GARRISON, 1804-1879.
ABRAHAM LINCOLN, 1809-1865.
CHARLES SUMNER, 1811-1874.
WENDELL PHILLIPS, 1811-1884.